Quetzalcoatl
The Lord Quetzalcoatl from the Aztec Mythology in his chamber concentrating his Spiritual Energy by meditating .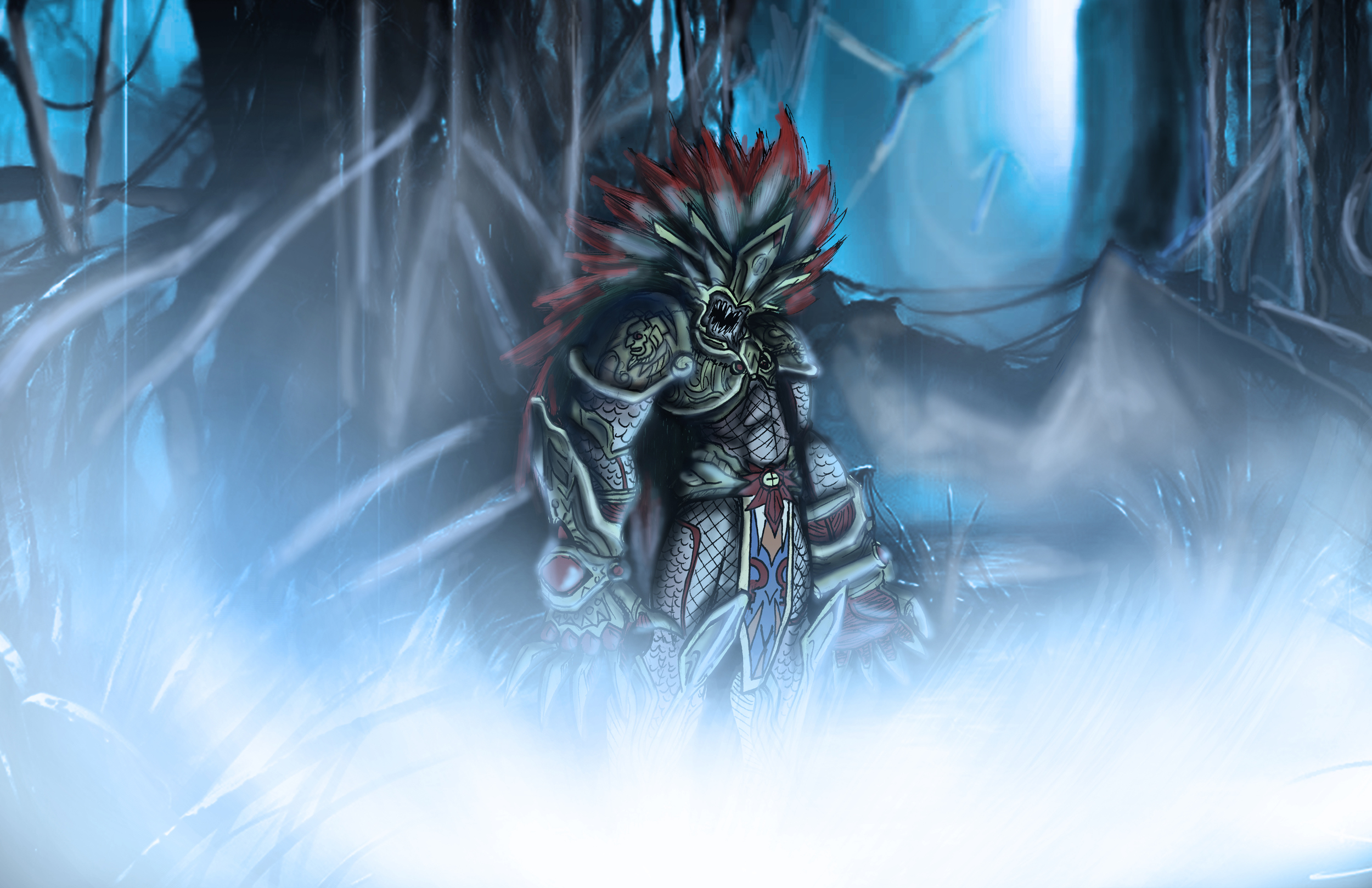 Kukulkan
The Nahual(Beast) Version of the Lord Quetzalcoatl which I named Kukulkan (Translation of his Aztec name Quetzalcoatl to the Mayan Language: Tzeltalan-one of many dialects).in this form is is depicted in a more Reptile form with Redish feathers. Quetzalcoatl is one of the Main Mesoamerican Deities and one of the Best Well Known Gods of Creation.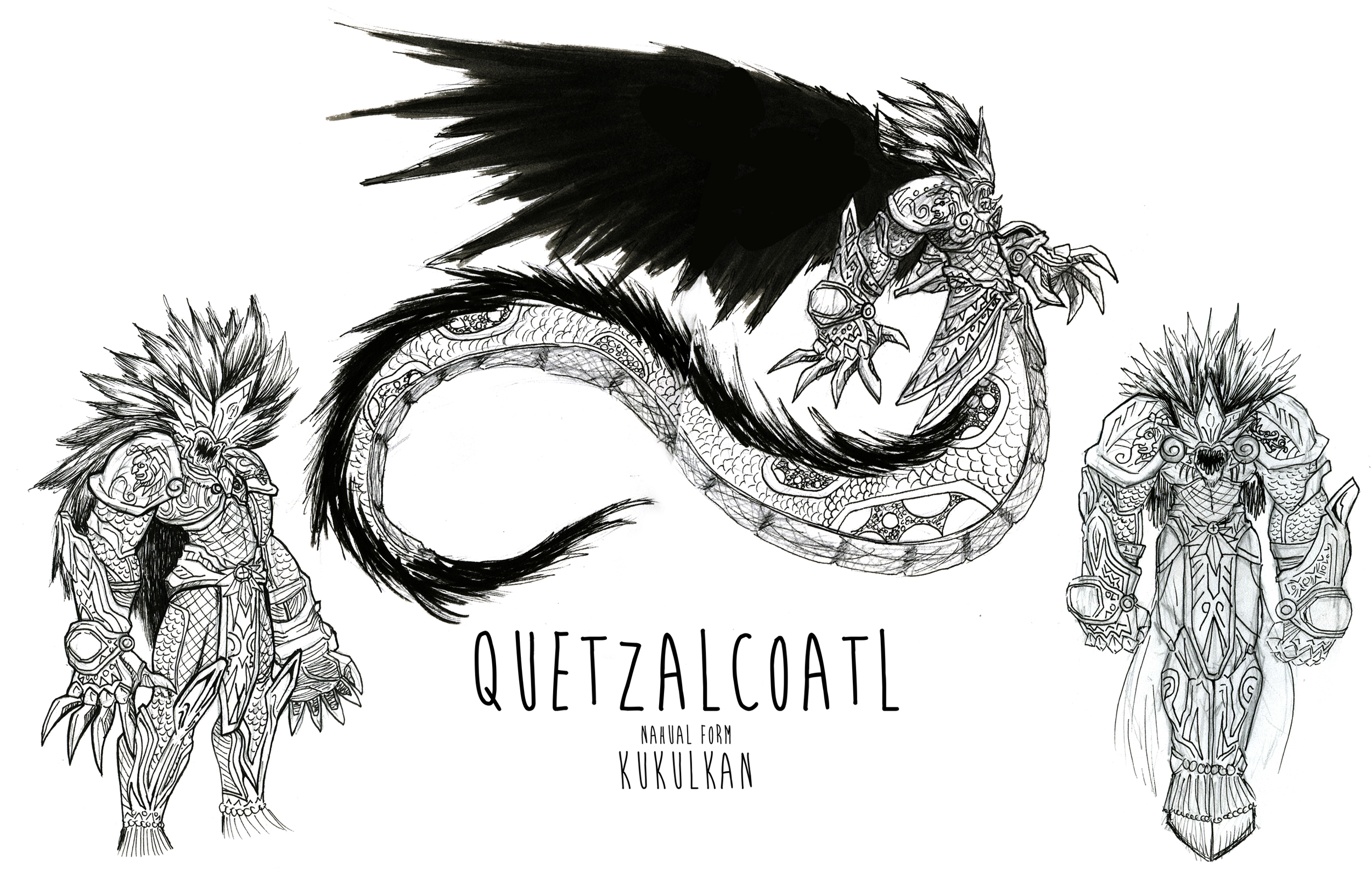 The lord Quetzalcuatl in his Nahual (beast) form , the Plumed Snake.
Tlaloc
Tlaloc, Lord of the Water, the Seas, and all the creatures that live on it.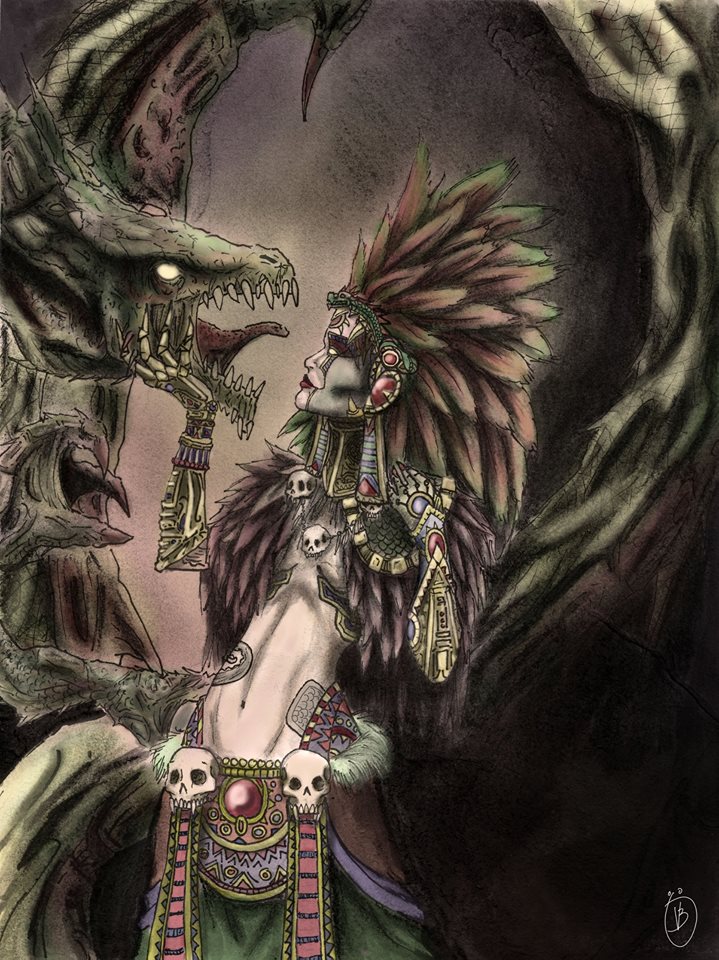 Tonanzin and her Pet
Concept work for my Mestizo of the Aztec God Tonanzin who is considerate as the Mother of all Gods.
Yohualli Iztac
Yohualli Iztac is one of the 13 Maker of the 13 Universes. he is the main one f the main Makers. Yualli(Left) and and Atlaca(Right) follow Hime to this univer, of which Tescatlipoca helped the to enter.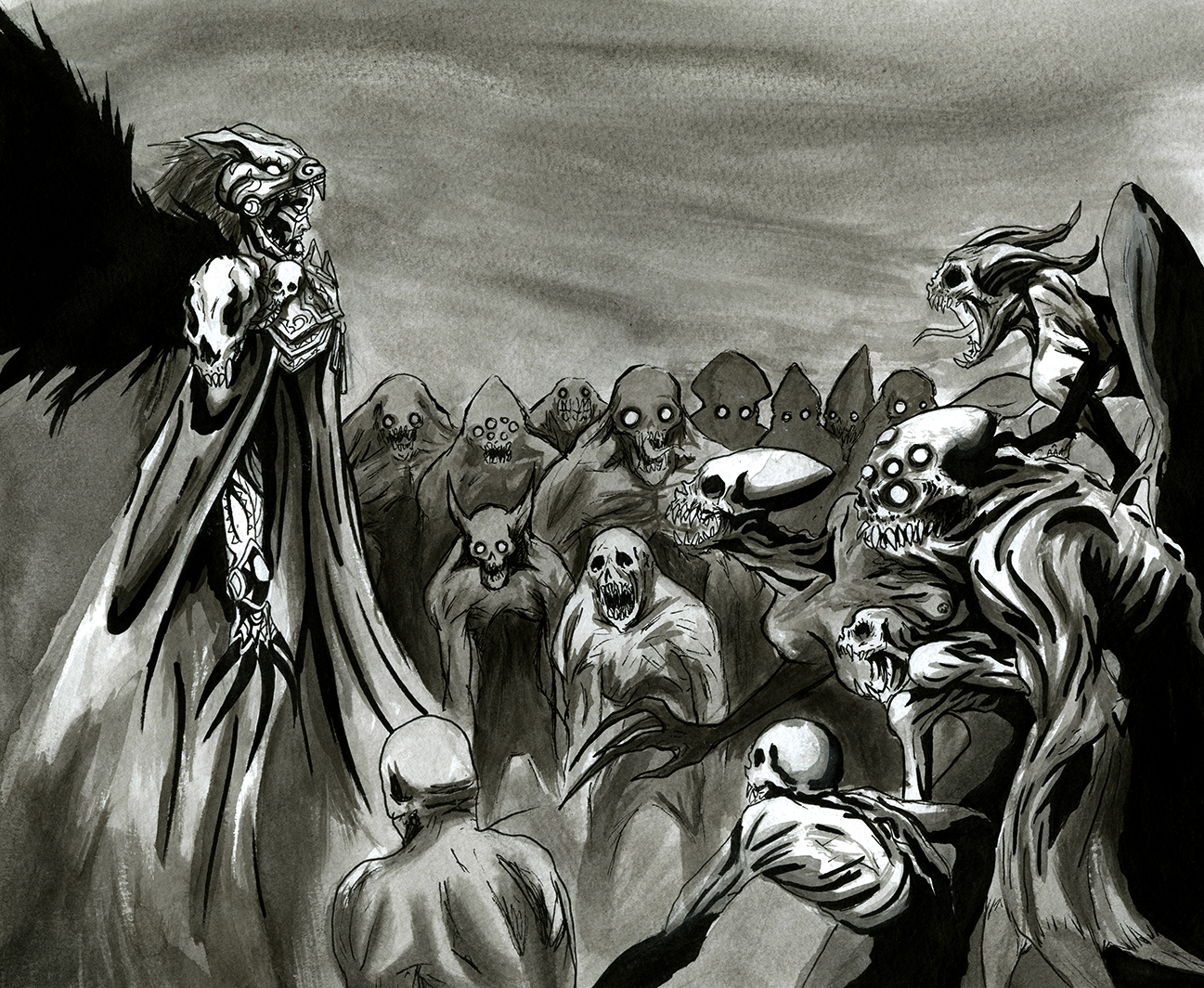 Tescatlipoca
Here is a concaprt piece i made on washed of the Lord Tescatlipoca (the Smoking Mirror) in the dimension between the Humans and the Undead world. he is surrounded by many Cisins, who are under his command and waiting to follow his orders.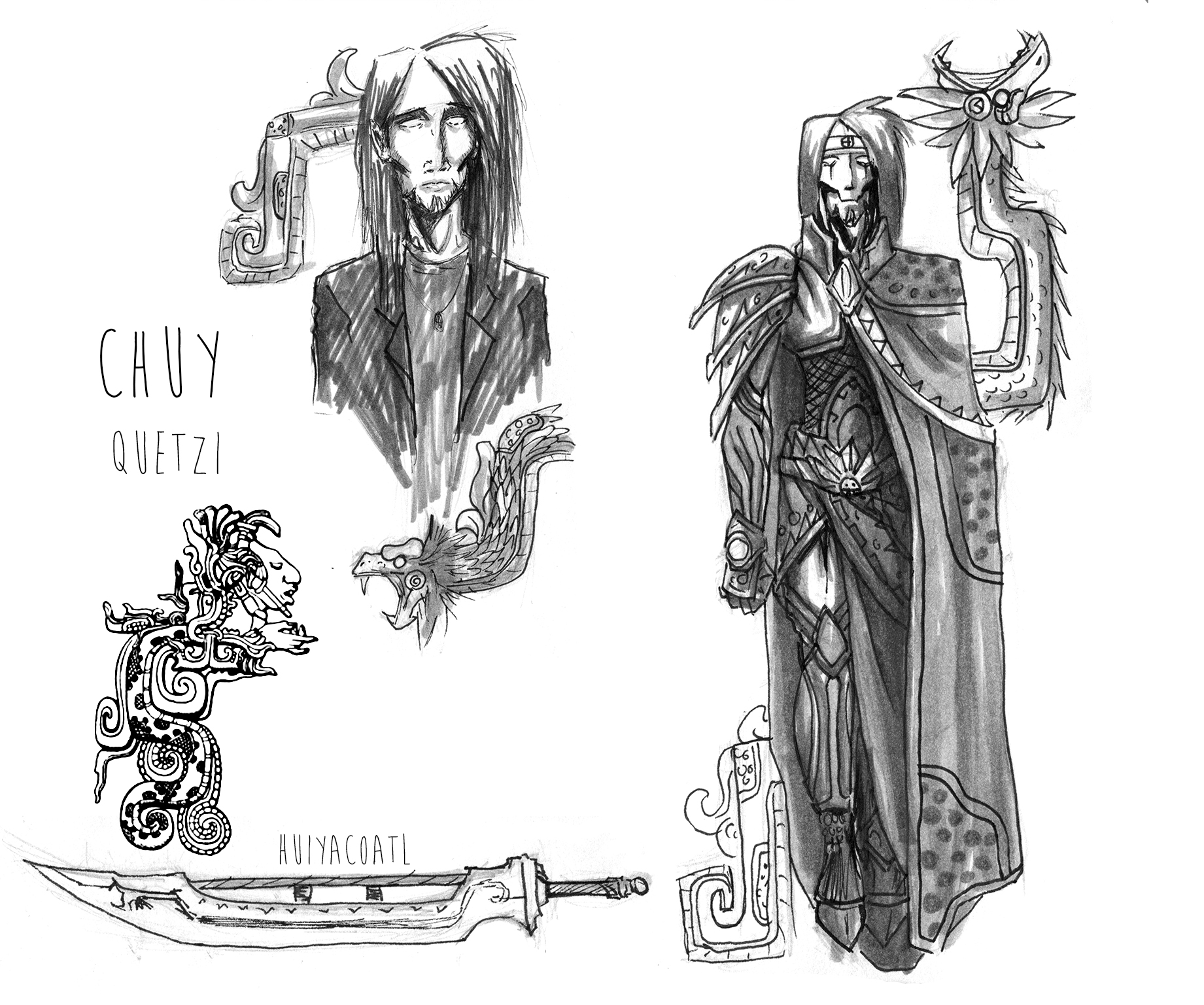 Chuy/Quetzi
Jesus Del Read, of also known by Chuy in the human World and in the Gods World as Quetzi. He is the Lords Quetzalcoatl's Mestizo (Human Being with the Abilities of a Aztec God to be able to
represent Him/Her in the world of the Living) in the era of the 13th Bakton.
His Nahuals are Snakes and The birds called Quetzal; his weapon is Huiyacoatl(long Serpent) which is a swords made of Jade that
concentrates the Spiritual Energy of him and realizes the energy in the shape of a Snake .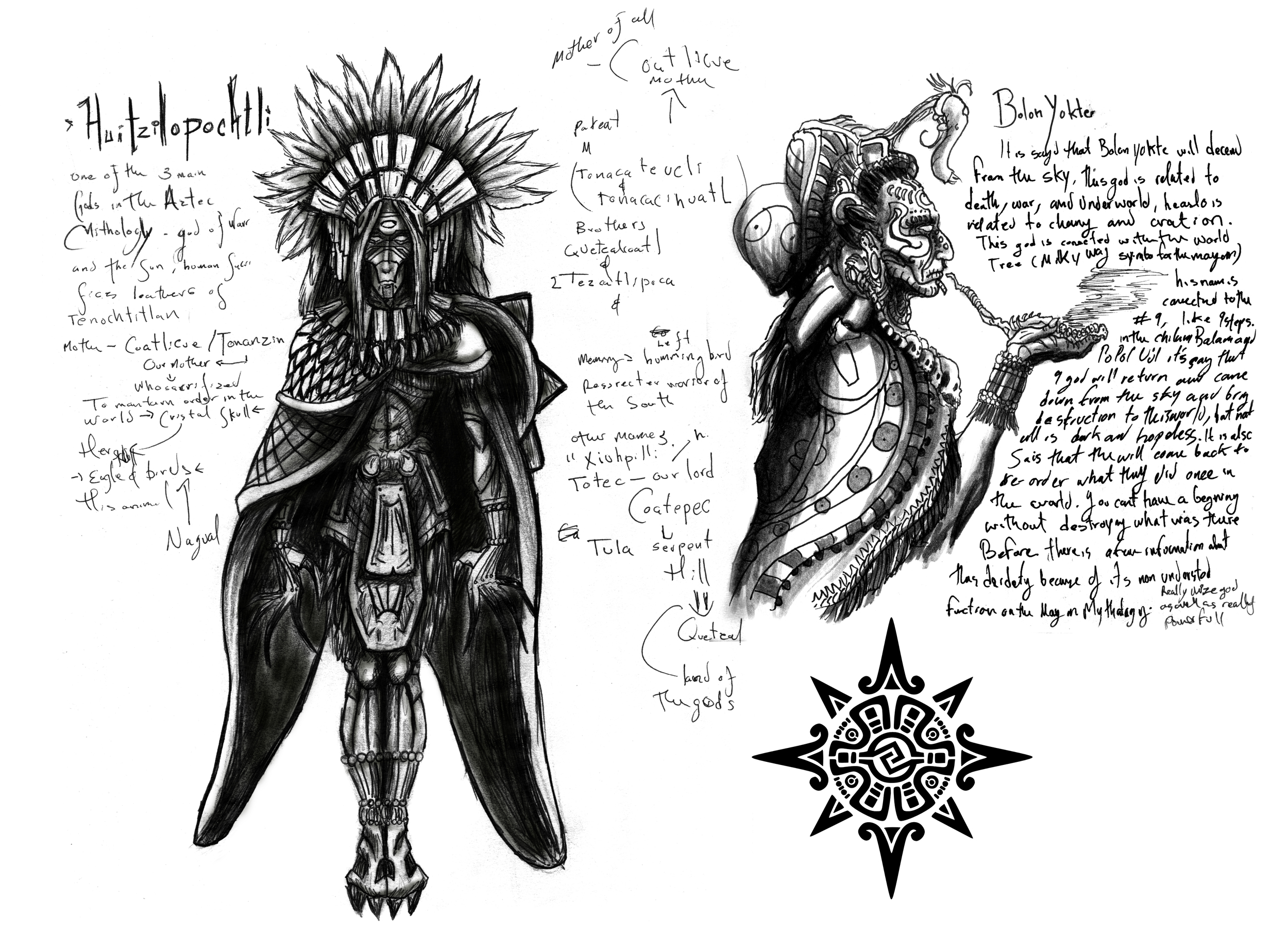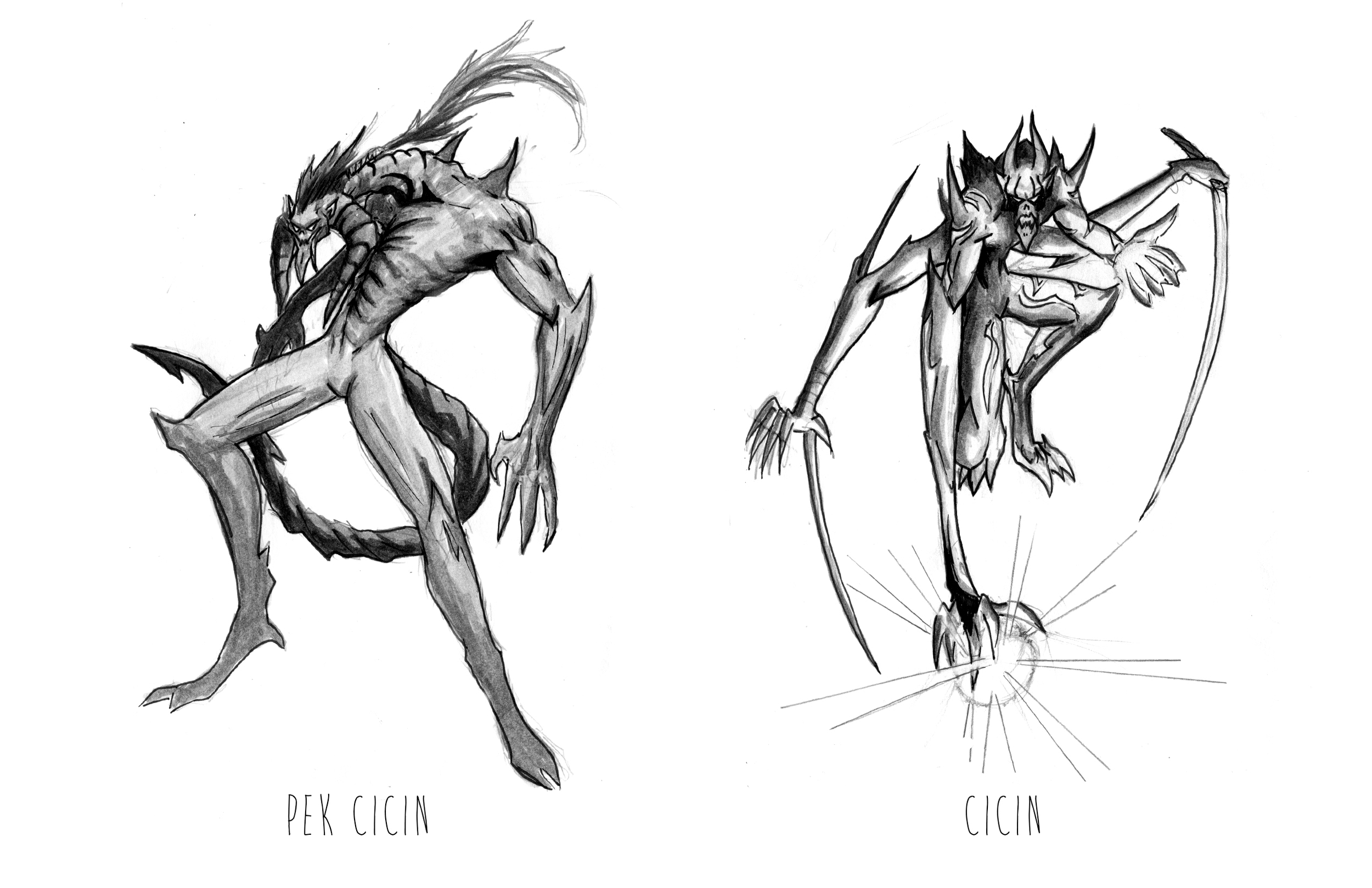 Cicin & Pek Cicin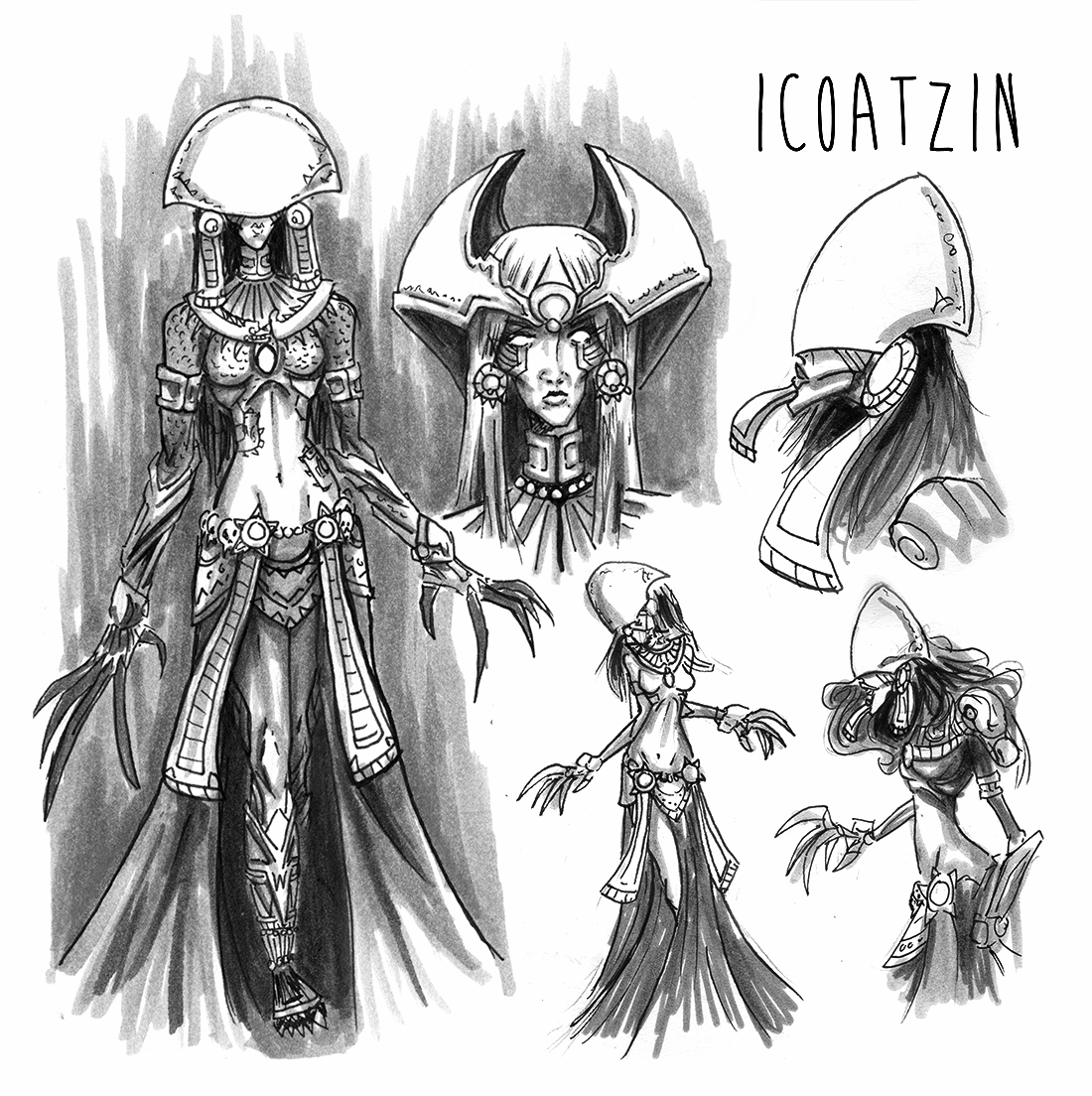 Icoatzin
Icoatzin is the most loyal servant of the Lord Quetzalcoatl, one of the 3 Children that The God Tonanzin gave birth to. She is also some kind of Mestizo, given the reason that a part of the God Tonanzin live in her and it awaits the time to awake. She is the protector and guider of the Lord Quetzal's Mestizo , Chuy, and she is the one who need to teach him the proper way to control his Spiritual energy.
Icoatzin
Icoatzin 3D Sculpting modeling made by hand
Icoatzin Model - Close Up